(It's dramaturgy, not thaumaturgy.)
thaumaturg
Main Entry: thau·ma·turg
Pronunciation: \ˈthȯ-mə-ˌtərj\
Function: noun
Etymology: French, from New Latin thaumaturgus, from Greek thaumatourgos working miracles, from thaumat-, thauma miracle + ergon work — more at Theater, Work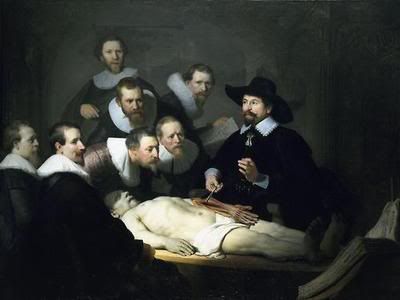 The official blog of the Dramaturgy Department at Baltimore's CENTERSTAGE. For posts related to our current and upcoming shows, click the links to the right. Alternatively, you could begin at the beginning, and explore our posts in chronological order.
-----------------------------------------
Battling Monuments | Baltimore City Paper
I'm not sure that any tales of blood-splattered streets, rabid anti-Union riots, or occupying Federal forces could better capture the divided nature of Baltimore or the still-vivid legacy of the North-South split around here than this piece about battling monuments to figures of the two sides. If the writers from Second City can capture this split persona, one of our many dualities, and render it comedic, they'll have done a bang-up job.