(It's dramaturgy, not thaumaturgy.)
thaumaturg
Main Entry: thau·ma·turg
Pronunciation: \ˈthȯ-mə-ˌtərj\
Function: noun
Etymology: French, from New Latin thaumaturgus, from Greek thaumatourgos working miracles, from thaumat-, thauma miracle + ergon work — more at Theater, Work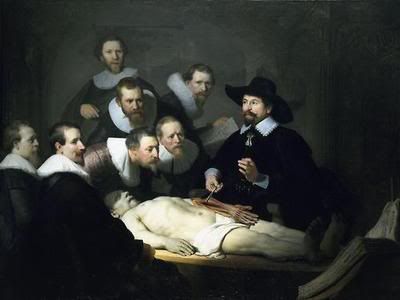 The official blog of the Dramaturgy Department at Baltimore's CENTERSTAGE. For posts related to our current and upcoming shows, click the links to the right. Alternatively, you could begin at the beginning, and explore our posts in chronological order.
-----------------------------------------
Dramaturgy has a new friend and acquisition…
That's right, Michael McMillan's The Front Room arrived today. Can we get a resounding "whoo"? WHOO!
A little bit of context? That might be helpful, sure. In February, CENTERSTAGE will be presenting Kwame Kwei-Armah's Let There Be Love, which takes place in the 1980 London home of a West Indian migrant. We've started to do a bit of poking around the play's background, and turned out that the props department was interested in images of and information regarding West Indian homes and their decorations. Excellent, fantastic; gave us an excuse to start sifting through images and burrowing around the web, which is always interesting in its own right (and no telling what might be found).
This time, Gavin stumbled over what might be called a "WHOA MAGICAL AWESOME" find when he came across the book in an article referencing the work and the Geffrey Museum's exhibition on the West Indian front room (oh, and when you have a moment, check out the exhibit's quite nifty website here). Could it be? Could such a tremendously suitable—good Lord, it's exactly what we're looking for—book exist?
Yes. Yes, indeed, and it's even more beautiful in the, er… Well, not quite in the flesh, but you see my meaning. Fantastic photographs from the period, and the book isn't just a collection of images: it contains detailed explanations, captions, all manner of useful information. Sections include "The top ten things in the Front Room," wherein several pages are dedicated to the radiogram (more on that to come in the future, no doubt; suffice to say for the moment that Let There Be Love features prominently a radiogram), and the entire book appears to be scattered with recollections from a host of people.
This book is fantastic. Let it be known, and expect to hear of it again. If you've any means of doing so, get your hands on a copy, if only for a little while. Well worth the time (hey, it'll please the eyes, AND you'll learn something, maybe a whole lot of somethings). Major book win. And now I'm off to disappear into the book of awesome for a while. WHOO.
-Kristi